The pivotal


00

months.
The carbon footprint of EU's building stock should be reduced by 60% from the levels of 1990 by 2030, or 84 months from now. Old tools will not cut it.
Digital solutions

are fast and affordable.

Digital services connected to building automation are the fastest and most cost-effective way to reduce energy consumption and optimize the condi­tions and maintenance of buildings.
Savings / p.a.

38 000 €

Service fees / p.a.

1 800 €
Technobothnia, Vaasa
Analytics
A properly tuned automation system ensures optimal conditions and extends the lifetime of the building and its equipment.
Energy optimization
Optimization based on active control of heating and ventilation systems can save up to 30% of a building's energy consumption.
Remote supervision
Centralized remote supervision of automation is a cost-effective way to detect changes in essential processes.
Demand response
Buildings connected to a virtual power plant earn money by supporting the addition of renewable energy forms to the grid.
Planning
You can use data to plan projects from energy renovations to new construction better and more accurately.
Reporting
Connecting the data streams of a building directly to ESG reporting saves time and reduces errors.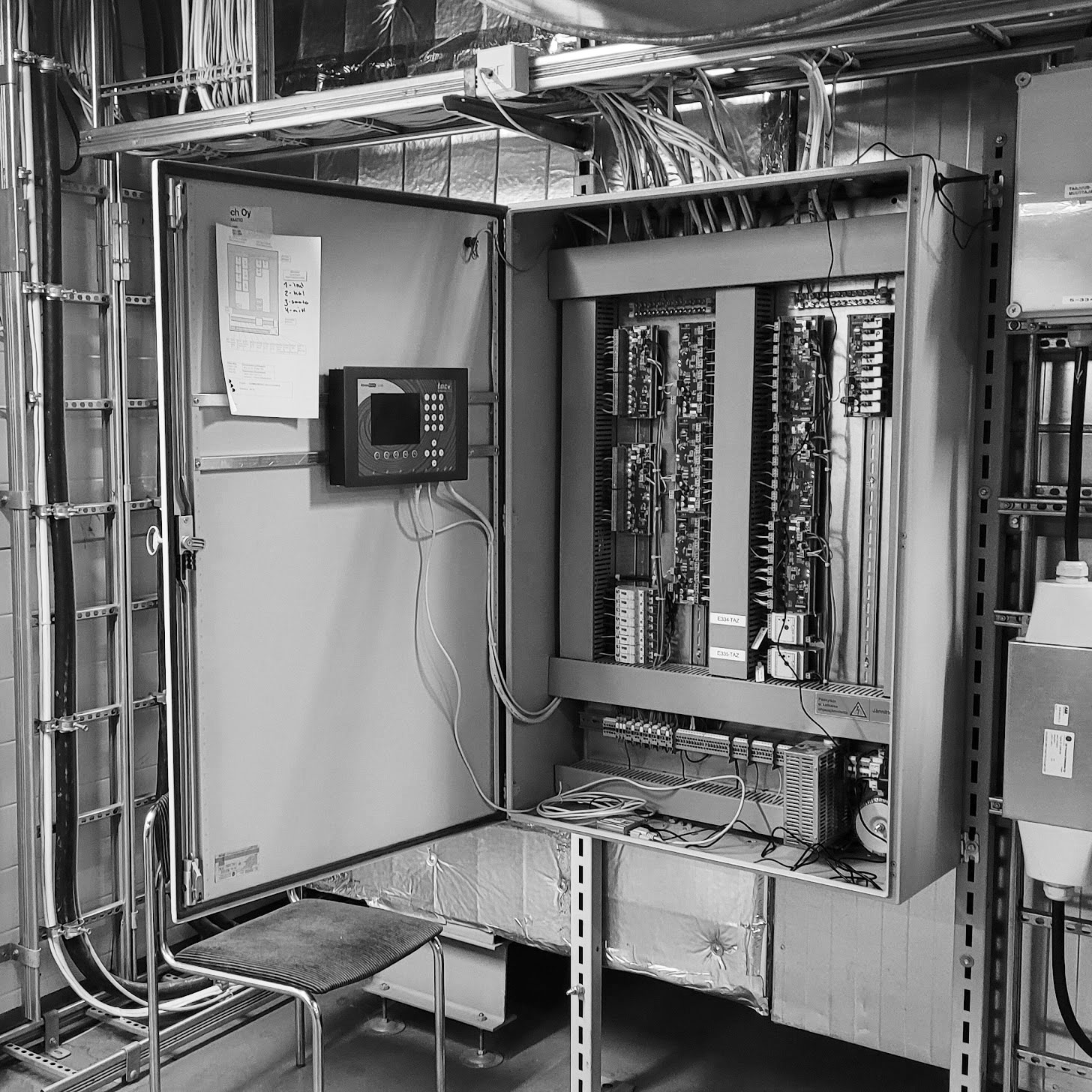 Planning

15 000 €

Execution

25 000 €

Schedule

1,5 years
Cost of upgrading one Atmostech iC1000 substation.
The lack of
connectivity

is
a bottleneck.

Poor connectivity of older automation systems usually prevents the deploy­ment of digital services. Upgrading them is more expensive than ever due to lack of talent and chip shortage.
Nobody

cares about old automation.

We combine software robotics and IoT into a solution that connects even the oldest building automation systems to modern digital services. Fast and without capital investments.
00

%

shorter bayback time
for digital services

0

%

our solution's annual cost
compared to a system upgrade